*22 YEARS OF CLUB LIFE
ɪᴍ ꜱᴇᴘᴛᴇᴍʙᴇʀ ᴡɪʀᴅ ᴅᴀꜱ ʟᴜɴᴀ ᴡɪᴇᴅᴇʀ ᴇɪɴ ᴊᴀʜʀ Äʟᴛᴇʀ. ʙᴇᴅᴇᴜᴛᴇᴛ - ᴅɪɢɢᴇ ᴅɪɢɢᴇ ᴘᴀʀᴅᴇʏ ! ᴅᴇᴍᴇɴᴛꜱᴘʀᴇᴄʜᴇɴᴅ ᴋᴏᴍᴍᴇɴ ᴡɪʀ ᴍɪᴛ ᴇɪɴᴇᴍ ᴋɪʟʟᴇʀ ʟɪɴᴇᴜᴘ ᴢᴜʀ ᴄʟᴜʙꜱᴀɪꜱᴏɴ ᴢᴜʀÜᴄᴋ ᴜɴᴅ ꜰᴇɪᴇʀɴ ᴍɪᴛ ᴀʟʟᴇɴ ʀᴇꜱɪᴅᴇɴᴛꜱ ɪɴᴋʟᴜꜱɪᴠᴇ ʀÜᴄᴋᴋᴇʜʀ ᴅᴇꜱ ʙᴇʀɢꜰᴇꜱᴛꜱ ᴜɴᴅ ᴋᴜʀᴢꜰɪʟᴍꜰᴇꜱᴛɪᴠᴀʟ ᴅɪᴇ ꜱᴄʜɴᴀᴘꜱᴢᴀʜʟ ɢᴇʙÜʜʀᴇɴᴅ! ᴀᴜꜱꜱᴇʀᴅᴇᴍ ᴠᴇʀʟᴏꜱᴇɴ ᴡɪʀ 22 ᴊᴀʜʀᴇꜱᴋᴀʀᴛᴇɴ. ᴍᴇʜʀ ɪɴꜰᴏꜱ ᴅᴀᴢᴜ ᴀᴜꜰ ᴜɴꜱᴇʀᴇᴍ ɪɴꜱᴛᴀɢʀᴀᴍ ᴀᴄᴄᴏᴜɴᴛ ❤️
Programm
Fri 07.10.2022

clubnacht w/ KADOSH (Tel Aviv - Frau Blau / Innervisions / Stil Vor Talent) x Rauschhaus x Marlot

Melodic Techno, House, Techno

Ab 23:59 Uhr

Melodic / House / Techno

local support by Rauschhaus & Marlot

& special guest:

KADOSH (Tel Aviv - Frau Blau / Innervisions / Stil Vor Talent)

It took Amiram Kadosh exactly 3 years to stand out as one of the top names breaking out of Tel - Aviv and onto the global stage, 36 months which saw him rapidly move from playing the best clubs in Israel to playing the best clubs in the world.

Having learned piano since he was just 12, and diving headfirst into the world of hip hop and soul, turned music into an essential driving force in his life. But it was house music that arrived just in time as he was looking for that next phase, the next musical evolution where he could channel his talents. And now, come 2022, Kadosh has cemented his global reputation as a gifted producer with releases on a range of highly respected labels like Innervisions, Watergate Records, Disco Halal and many more.

His productions are regularly played by every renowned DJ worldwide, from Dixon and Âme to Solomun and Tale Of Us, and his much talked aboutImprint Frau Blau Music is already making headway with a run of cutting edge underground EPs and some hotly tipped future releases. So now, after 36 intense months of the dance floor and studio wizardry, and barely into his mid 20's, Kadosh is taking his abilities and skill to the next level. And with a deep passion and unsurpassed dedication to the game, we will continue to see this musician's talent unfold

Sat 08.10.2022

turn up w/ INDIANNA (FFM) x POWDEL

Trap, Hits, Bass, Rap

Ab 23:59 Uhr

Bass / Rap / Trap / Hits

with special guest

INDIANNA (FFM)

DJ Sets der Extraklasse straight aus 069! Wenn Homegirl INDIANNA mit ihrem Repertoire aus Deutschrap-Untergrund und UK Drill die Menge einheizt, fällt stillstehen schwer. Freut euch auf ein Set, bei dem ein Banger den nächsten jagt!

Fri 14.10.2022

clubnacht w/ ANTHEA (Berlin - Partisan / Phonica) x Friz07 x DJ Stute P

House, Techno, Electronic

Ab 23:59 Uhr

House / Techno / Breaks

local support by Friz07 & DJ Stute P

& special guest:

ANTHEA (Berlin - Partisan / Phonica)

Anthea is charismatic both on and off the decks. Her established and distinct brand of funk-fuelled music spanning across electronic genres and years is requested consistently from every corner of the globe for over a decade now. It is in her devotion to spinning and digging the most exciting sounds on vinyl, that has cemented her as a powerful force in the house and techno scene, and is further demonstrated with her Partisan showcases and imprint.
About Luna
Seit 2000 ist das LUNA im Norden Deutschlands eine der ersten Clubadressen für alle Nachtschwärmer*innen, die auf Musik und Kultur jenseits des Mainstreams Wert legen.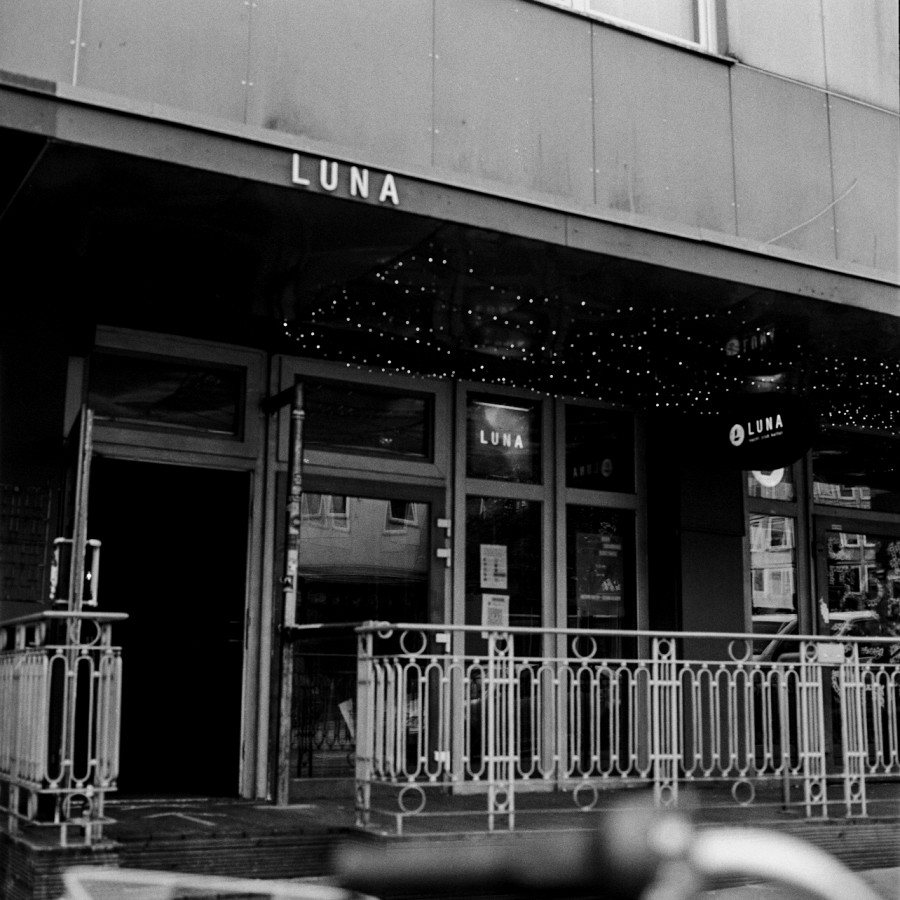 ---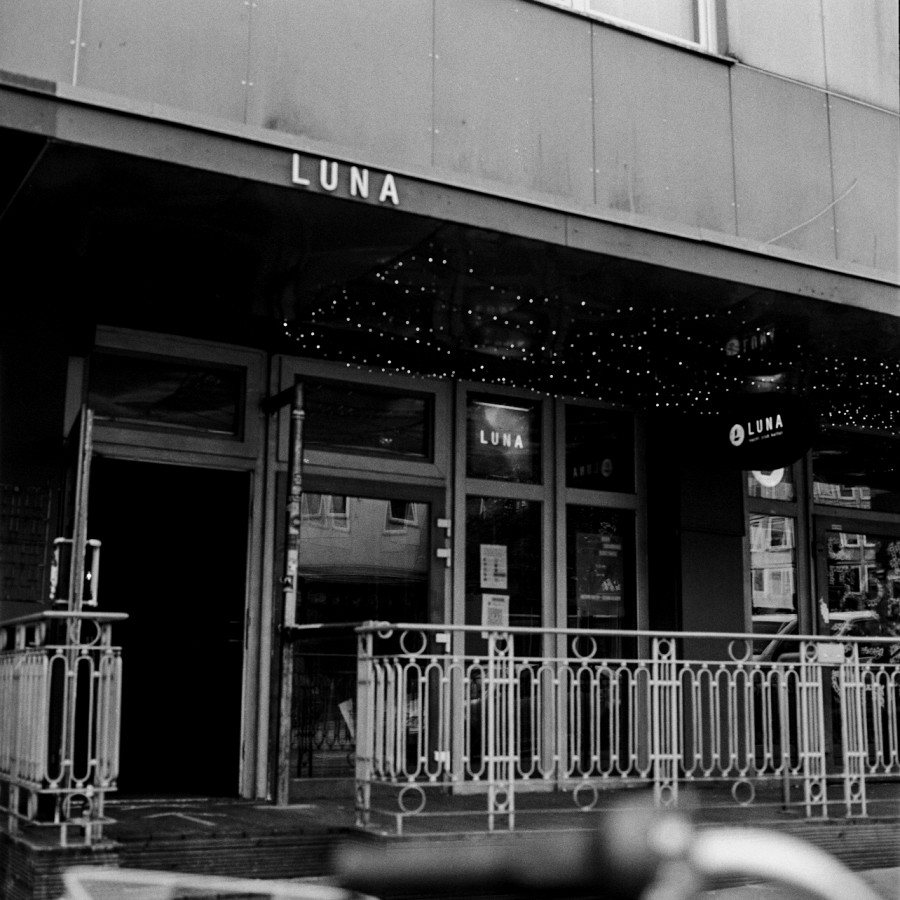 ---